Windows
FPS Measurement Programs
FPS Measurement Programs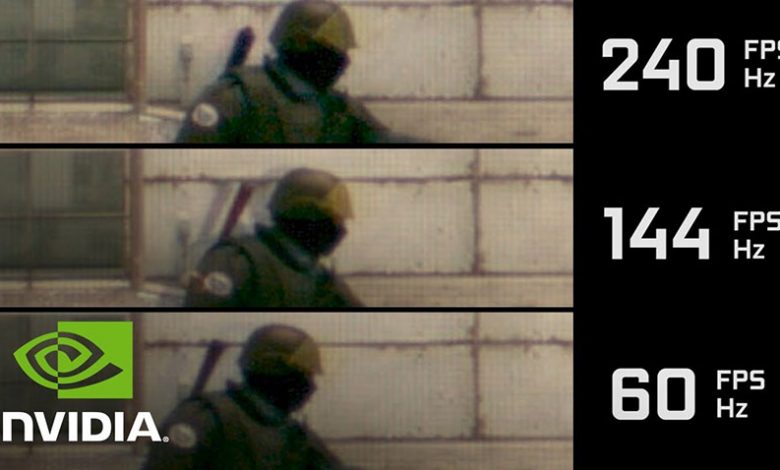 Everyone wants to have a powerful computer. After having this computer, it applies FPS measurement process in any game to perform performance tests. The most important thing you need for this process is the fps measuring programs that give you what is expected in the finest detail. One of the most important features of these programs is that they provide all information directly on one screen without the need to download additional programs. In this content, we will offer suggestions about useful FPS Measurement Programs.
Programs Displaying FPS [Best] Although every person's preferences are different, there are 5 different fps measurement programs that are generally used. These;
MSI Afterburner
Fraps
Bandicam
CAM App
GeForce Experience
You can find the descriptions of all these programs in the details of our article.
MSI Afterburner
This software, which is offered for download by the MSI brand for the players to provide the necessary performance tests, transmits many information such as video card temperature, processor temperature, processor and video card usage and ram usage, as well as fps measurement on the game screen. In addition to all these functions, you can get ss in the game as you wish or you can record videos for your followers.
You can download the MSI Afterburner software here.
Fraps
Every player has used this program at some point in his life because of its easy-to-use interface. The most important reason for getting to know this program is not actually to learn fps, but that we can easily record videos and take screenshots in the game thanks to the program. With this program, you can perform the measurement processes as you wish.
You can download the Fraps software here.
Bandicam
Bandicam, which can compete with Fraps in almost many areas, ranks third among the programs where you can follow the fps values ​​of your computer in the game. As with every program, you can take video recordings and screenshots in the game. As such, if you want to take screenshots not only in the game but also on the normal desktop screen, you can use this program with peace of mind.
You can download the Bandicam software from here.
CAM App
When you need to optimize your computer for games, imagine that you can perform all operations with one program instead of using extra programs. This program, as CAM App, offers you many content that players need on the screen. These contents;
Viewing FPS Values
Processor Control
Game History
Processor Core Temperature Values
Cloud Data
As it offers these values ​​to you on the computer screen, you can also monitor it via smart phones when you pair them with your phone.
You can download the CAM App software from here.
GeForce Experience
GeForce Experience, an Nvidia licensed software, is one of the programs that offer you an advantage to monitor the fps value in the game. In addition, the program interface also includes features such as taking screenshots, screen recording and live broadcasting. This application offers excellent performance compared to others in terms of optimization.
You can download the GeForce Experience software from here.
How to Increase FPS?
FPS (Frames Per Second) is one of the interfaces that transfer information about the performance of your video device in the game. If you want to learn about fluency while playing a game, you need to use programs that transfer full frame scan number information. If you are faced with the problem of low fps value in your measurements using any of the programs we have mentioned, please take into account the suggestions we have given below for the ways to increase the fps to solve the problem.
Effective FPS Boosting Ways
To increase the FPS value, the following suggestions will definitely work for you.
Update your video card drivers to the latest version.
Close any useless applications that are actively running on your computer.
Use SSD storage devices.
Adjust your computer's power settings to maximum performance.
Disable the visual effects offered by Windows.
Disable the background running joystick feature.
Lower the graphics settings of the game to the next level.
When you consider each of these suggestions, you will probably get successful results.
FPS Boost Program 2020
You may have heard that some people go from low fps limits to ideal limits by using fps boosting program. We made researches on this subject and tried to give you information about the most effective FPS enhancement programs. In this direction, we have observed that the two programs below really offer an advantage close to maximum performance.
Razer Game Booster
AMD Evolved
Razer Game Booster
Computer interior